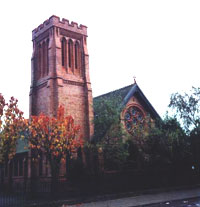 Translate Website
Welcome
Holy Souls Parish in Scunthorpe, North Lincolnshire
Welcome to the website for Holy Souls Parish. We hope this site will be a useful source of information both for parishioners and for those who are looking for information about our parish and about the Catholic community in the Northern part of Scunthorpe and in the smaller towns and villages immediatley to the north of the town.
With every blessing,
Father Eddy Jarosz (Parish Priest)
To read the latest edition of our parish weekly newsletter visit the downloads section and then look for this week's date.

To visit a Catholic themed blog written by one of our parishioners go to www.histrainfillsthetemple.wordpress.com
Forthcoming Events
FEAST OF SAINTS PETER AND PAUL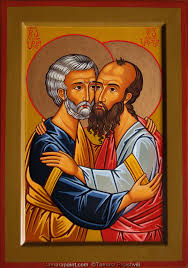 This feast falls on Thursday 29th June and is a holyday of obligation.
Masses at Holy Souls are at 9.00am, 11.00am (Polish), 7.00pm.
There is a vigil Mass at St Bernadette's on Wednesday evening at 7.00pm.
There will also be Masses at St Augustine Webster Catholic Voluntary Academy and St Bede's Catholic Voluntary Academy.